Products of the Woodland
This page shows some designs of recently made products, a page is also dedicated to the making of the hurdles and shows various stages in their construction and the materials used.
Below: Freestanding and walltop hurdles and also a collection of signs carved in riven oak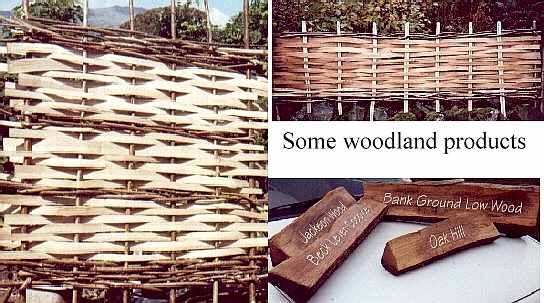 An example of a three legged stool or 'coppy' , the seat is of sycamore and the legs are of riven ash worked with traditional hand tools.

These hurdles are made with a combination of riven oak lats and hazel rods either in the round or riven.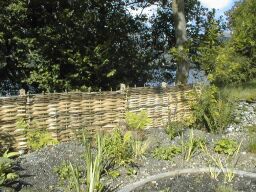 A completed section of fencing comprising of four four foot hurdles and one eight foot hurdle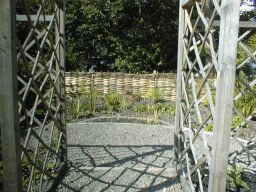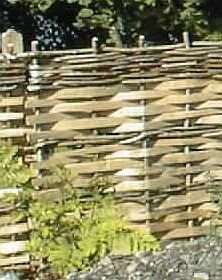 Detail showing the riven oak (light colour) and hazel (dark) weave.

Morris the Monster (The carving of a lectern)
Peter Wright, To Email Click me
Brantwood Sitemap Woodland&Coppice Ramblings of a Gnome Sam's Page Alan Moore
Links to other sites: